AIGA Y22 Conference Wayfinding

The AIGA San Diego Y Design Conference is a national design conference hosted by AIGA San Diego. To encourage collaboration during the two-day event, templates were provided and conference registrants were invited to submit customized tiles to be used in branding the conference.
I submitted a complete set of tiles based on classic flavor combinations. Branding agency BLVR applied my tiles to signage used in the lunch area at the conference site.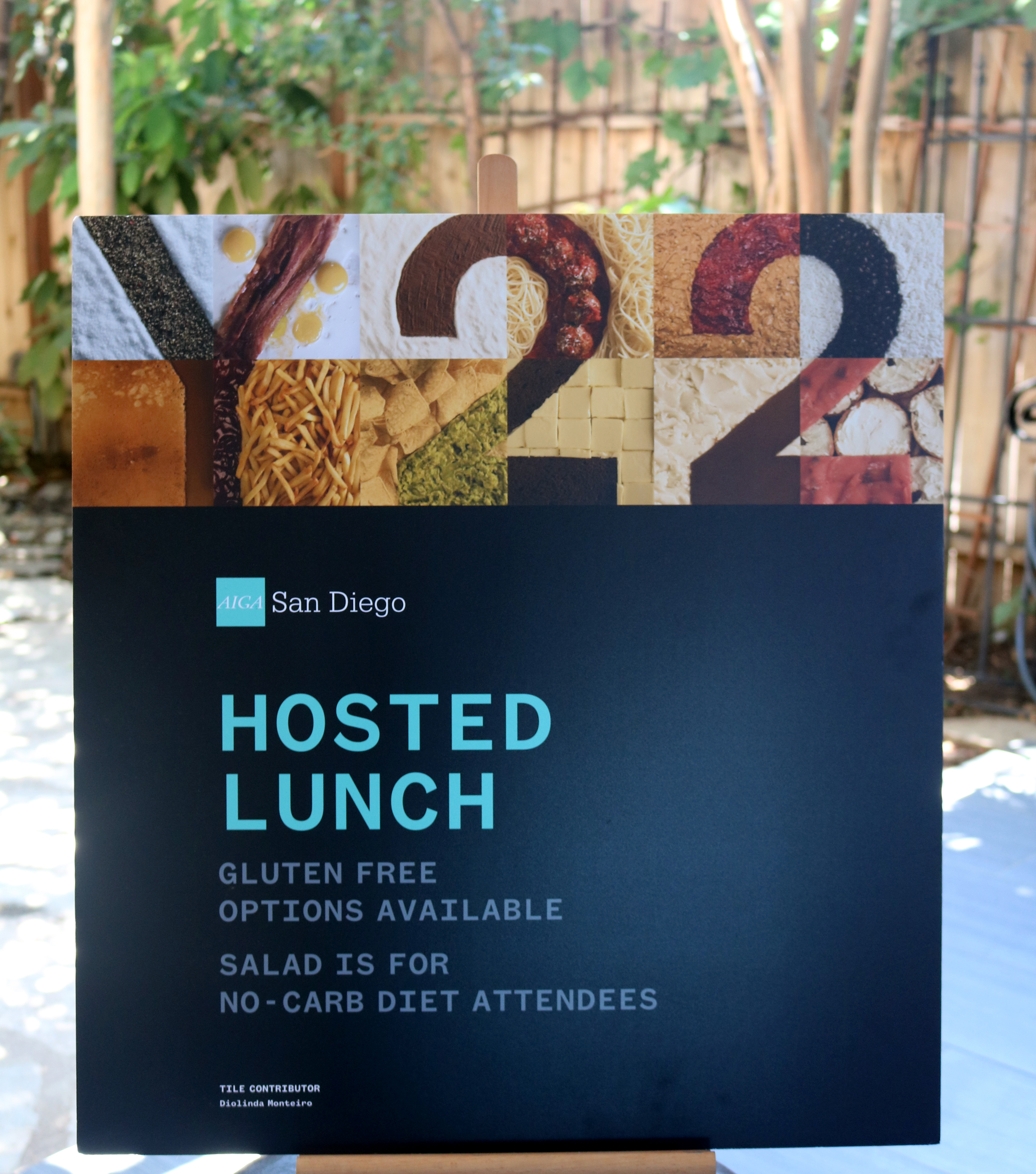 Lunch signage at AIGA Y22 Conference, San Diego, CA. 2017.